About Us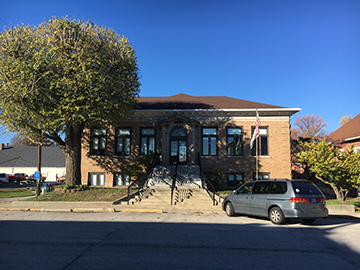 Parke County Public Library is a great place to be.  There are plenty of books for research and reading.  We have many programs going on so be sure to check out our calendar and Programs page to see what events are coming up.  We are also renovating sections of our library so that they will be more useful to the public.  Feel free to stop in sometime and use our FREE WIFI.  Check out our Ebooks & Audiobooks to get and read books on your tablets or phones.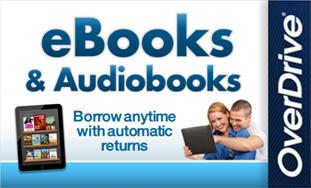 Teen Zone / Kids Zone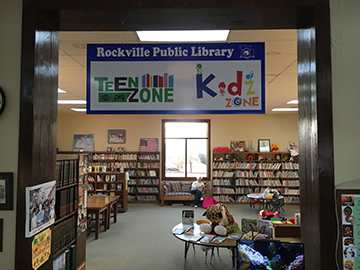 The Teen Zone / Kids Zone has a  NEW LOOK with more changes coming soon!  We have added fun graphics to the tables in the Kids Zone.  The Teen Zone has a new arrangement, it is more open and new technology has been added.  Six new iPads are in this area with fun and educational games.  In the Teen Zone laptops will be available for teen use, or you could bring your own.
Genealogy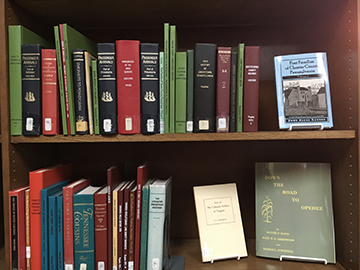 The Alberta T. Butler room on the lower level houses our genealogy resources.  Our genealogy area is known for its excellence in historical information of Indiana and specifically Parke County.  The resources include books, micro film and many online resources.  See our genealogy page for a list of our online resources.  Ancestry.com is available free when used from the library.  Our staff would be happy to assist you with your genealogy questions.
Upcoming Events
UP TO 5 DOWNLOADS PER MONTH
eBooks, Movies, Magazines, Comics, Music
Parke County Public Library Calendar
Weather for Rockville, IN
Issued:

3:01 AM EST on March 03, 2019

Expires:

11:15 AM EST on March 03, 2019
Resources
Check out our Digital Media page to see the FREE resources that we offer through the library!Also check out our NEW database A to Z the USA.  This new database give you maps and the histories and information of the USA and all of its states with information about each state (ie. counties, flags, historical information, political information, census etc.)
Also check out our new A to Z the USA database.  This database lists off information and history for the USA and all of its states (ie. maps, counties, political, historical, and economical information etc.)