E-BOOKS: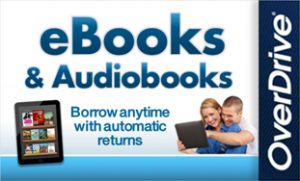 We offer OVERDRIVE which is free to the public.  With Overdrive you are able to use your Phone, Tablet or PC to read or listen to E-Books online.  Here is a direct link to get you started:
GALE Hosted Sites:
Other FREE Resources Offered:
Our new database A to Z the USA lists off the histories and information of the USA and its states.  We also have A to Z World Travel.